Way back in January, I told you one of my goals for this year was to read my bible more often – and I invited you to join me. I bought myself "The One Year Bible" and was super gung-ho for about a month. I am not even kidding you; my bookmark is still in January 28th. I really do love reading my bible, but I got stuck on all of the family tree chapters in Exodus. And I found myself mostly just skimming the pages and not really getting anything from it. I don't want to just read the bible; I want to gain wisdom and knowledge. I want to learn Gods word. I want to it to really soak in. So I decided sometime in March that I would just read my bible. Not the whole thing in a year, but I would read it… every day.
Now, I don't know about you but for me it is sometimes easier said than done to actually sit down and read it. I have tried some study apps and ones on my kindle- all of which are awesome but I get so distracted by all the other things on my tablet or phone (games, Facebook, email, magazines, etc) that I will spend my free hour doing everything EXCEPT studying the bible. I even have tried a few "journaling devotional studies – and I would find myself reading what the author had written, scratching my head going "Woah – are we even reading the same thing? I don't need a self-help book – I just need Jesus." So my solution has been bible journaling. Me. My bible. A notebook and a pen. That is all.
I actually discovered it on Pinterest and it is so cool. It really makes you truly study what you are reading, not just skim through it without picking out the real message and all the important little nuggets hidden in scripture. And it makes you commit things to memory – it's really easy to just highlight a few verses here and there, but when you journal, you highlight and write the verses in a journal. Two super awesome memory techniques.
I usually just write things down – like taking notes in school over what your teacher tells you will be on the test – but recently I stumbled across a very cool blog (www.stonesoupforfive.com) that has lots of tips on Bible journaling and doodling! Writing and drawing! My two favorite things! Plus doodling adds one more memory technique – BONUS! Seriously, studies have shown that some people learn better if they doodle as they read or listen to a lecture. Something about muscle memory with images helping your long-term memory. (This is probably why all of my notebooks since about 5th grade are filled with doodles in the margins.)
Anyways though, if truly studying your bible is important to you, then you should try it. Pinterest has lots of cool ideas – just search "bible journaling" or "bible doodles". Also, when I post this article on my blog nest week (6/10/2015) I will add in a few links for you to get a few journaling ideas.
Happy Journaling! Until next time,
Emily B.
Emilyelizabethjoybrown.com
BONUS LINKS! ( Click the picture to get to the site)
Bold Turquoise – Bold Year Bible Study
You can get a FREE study guide for Ephesians just by putting in your email address.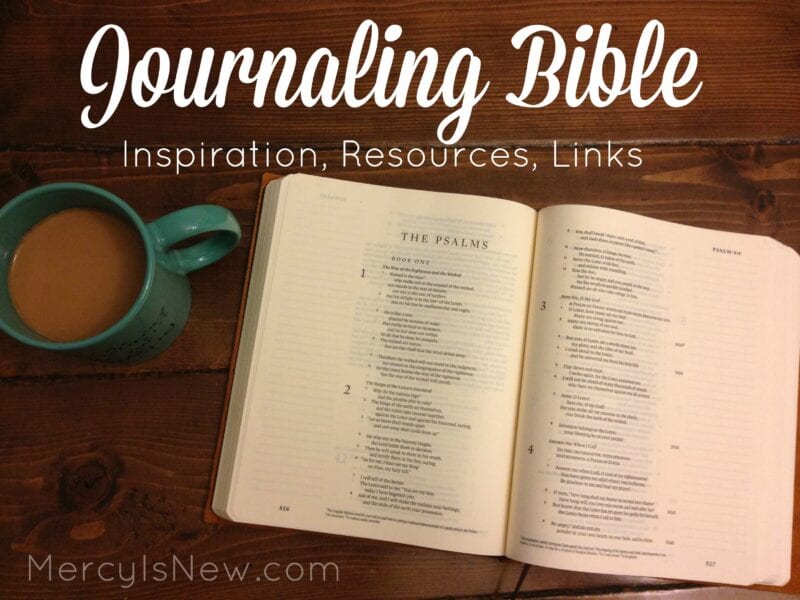 This is great for a list of things you can use to actually journal IN YOUR BIBLE!
I didn't even know they made this type of wide margined bible. – I might need one.
Women Living Well is one of my favorite sites for reading awesome things by Christian women.
This article is about one of their friends' bible journals.
This one is slightly intense but if you LOVE scrapbooking and have lots of time on your hands – this is for you.